FOR A SAVER JOURNEY
STOPUS cushion is designed to provide optimal safety and comfort. It ensures a better distribution of the pressure zones of the pelvis (ischium, coccyx and trochanter).
The harmonization of the ischial relief with the support foam ensures short, medium and long terme comfort.
Covered with the anti-slip cover for increased stability of the posterior. Composed of a molded base made of viscoelastic polyurethane foam that adjusts to the user's body.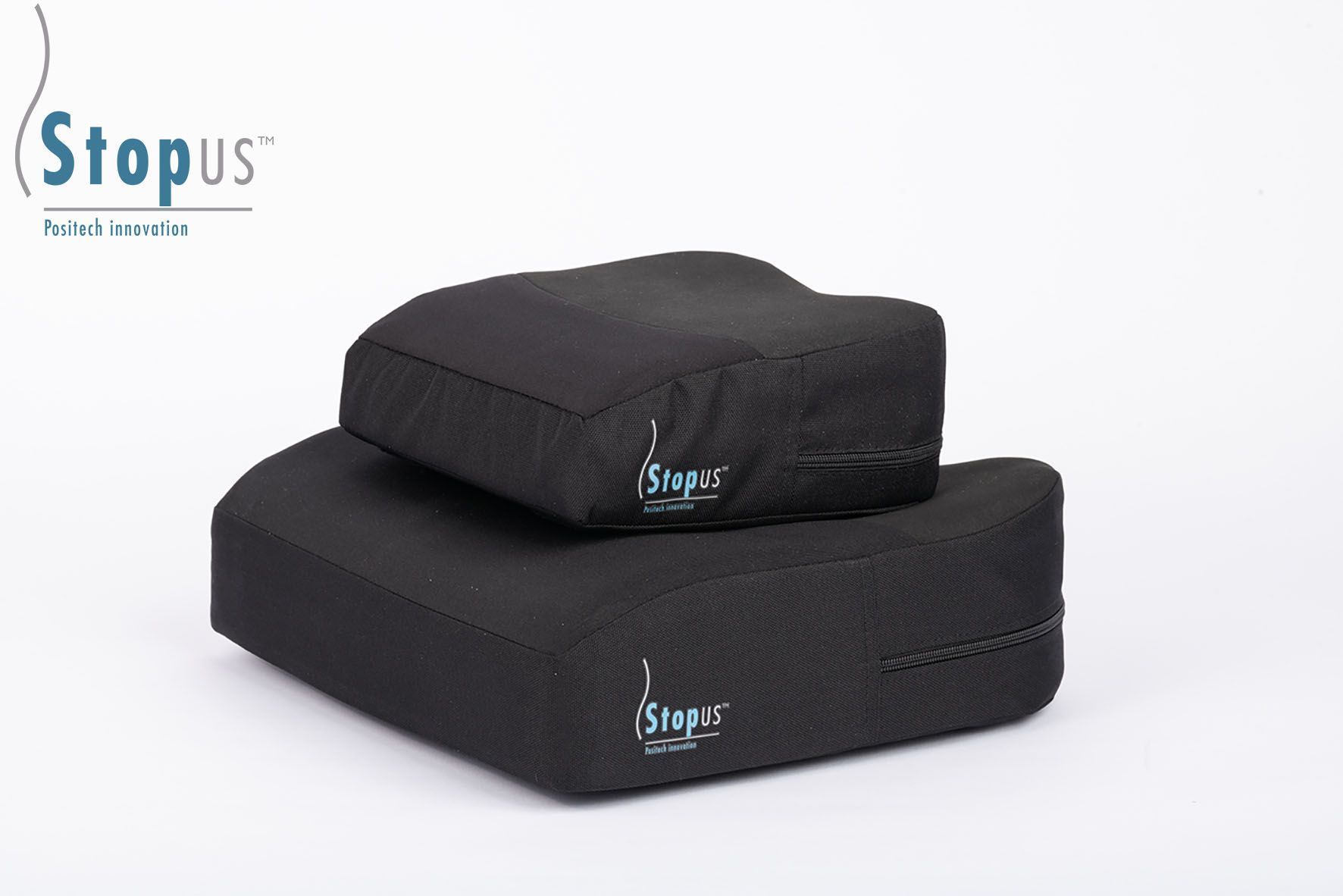 FEATURES
Firm multi-layer design with dispersion foam and comfort foam.

Suitable for weuights ranging from 50 to 300 lb (23 to 126 kg).

The viscoelastic foam softens in contact with the body heat, which favors a better distribution of the pressure zones as well as the stabilization of the pelvis.

The cushion is excellent for clients with severe slipping problems.

Includes a waterproof vinyl cover to protect the foam + a washable nylon and polyester anti-bacterial stretch cover in black.
Options available to customize the cushions :
1/4" (6mm) gel plate.

1/2" (13mm) gridded gel plate.

Pelvic and adductor stabilizers.

Abductor stop integrated in the cushion.
SPECIFIC FEATURE

Dimension


| | | | | | | |
| --- | --- | --- | --- | --- | --- | --- |
| | | | SIZE | | | |
| DEPTH | 11" to 12" | 13" to 14" | 15" to 16" | 17" to 18" | 19" to 20" | |
| WITDH | 11" to 12" | 13" to 14" | 15" to 16" | 17" to 18" | 19" to 20" | 21" to 22" |
| WEIGHT LIMIT | | | 300 lb / 136 kg | | | |