YOUR HEAD IN OUR EXPERT HEADS
SUMMUS is a complete multidirectional headrest system. Its articulated support with pivot allows a multitude of adjustments in all axes. All SUMMUS headrests are made of ABS and comfort foam. They are covered with a stretch cover, which facilitates maintenance.
The SUMMUS reinforcement bar is designed to reduce the flexibility of the chair's canes and to allow for the installation of a headrest and/or breastplate attachments. The bar is attached to the chair. .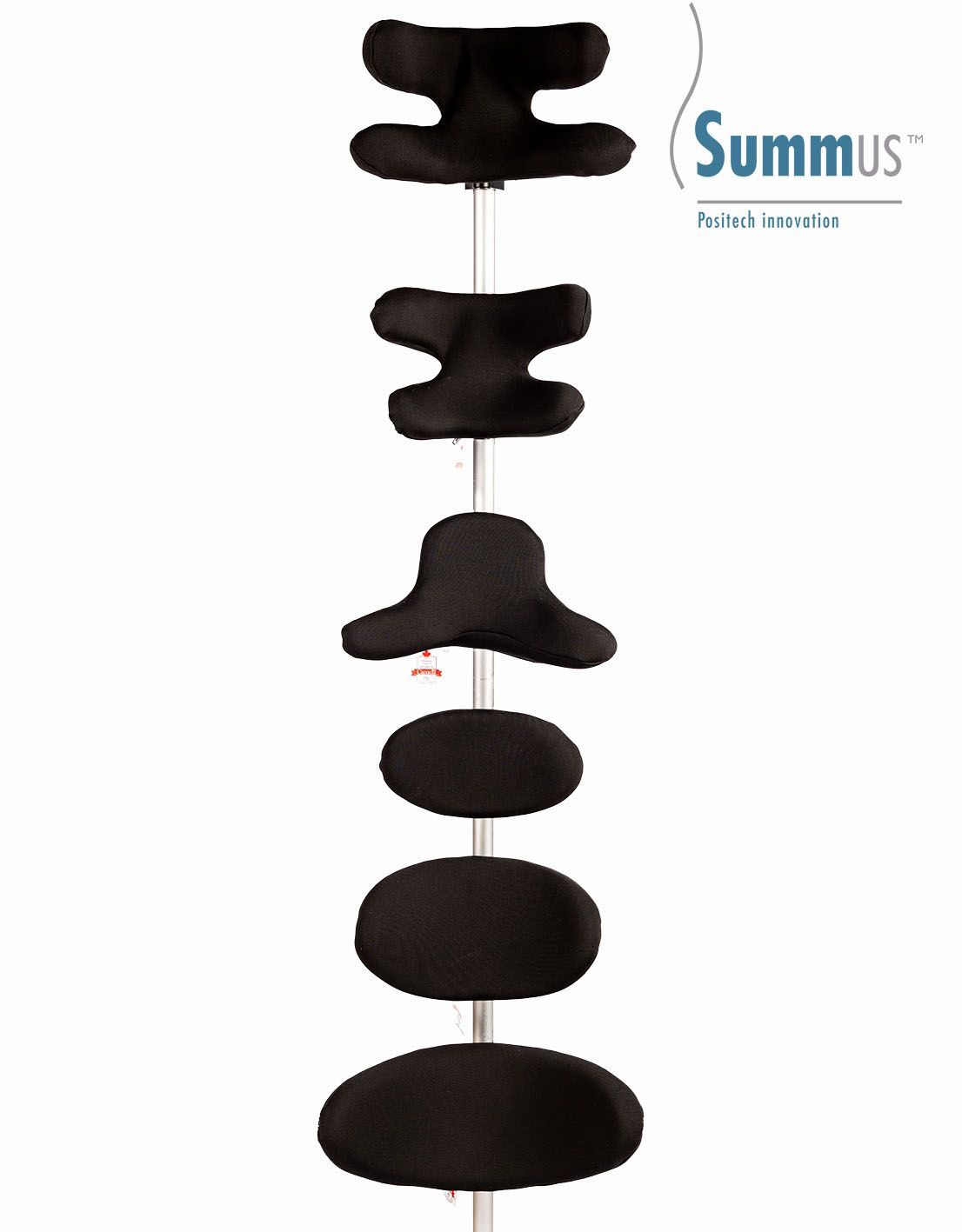 FEATURES
SUMMUS
Available models : Comfort / Encompassing / Occipital / Encompassing and Occipital / Semi encompassing and Occipital.

The articulated support is made of aluminum components with anodization treatment.

Provides a soft touch, while ensuring comfort and safety to the user.
Reinforcement bar
Allows to retract on side, in order to fold and keep the bar on the chair.

Made of aluminum components with anodization treatment.

Adapts to different chair widths (between 10" and 21").

Very stable and easy to install.
SPECIFIC FEATURE

Adjustment

Backrest fastener